The newly formed Single-Footing Horse Owners' & Breeders' Association held an organized trail ride at True West Campground in the beautiful Big South Fork of Tennessee. This organized ride was a kickoff celebration for our new association. Members and nonmembers alike were invited to attend the event, slated to be a showcase of the finest single-footing horses ever assembled in one place.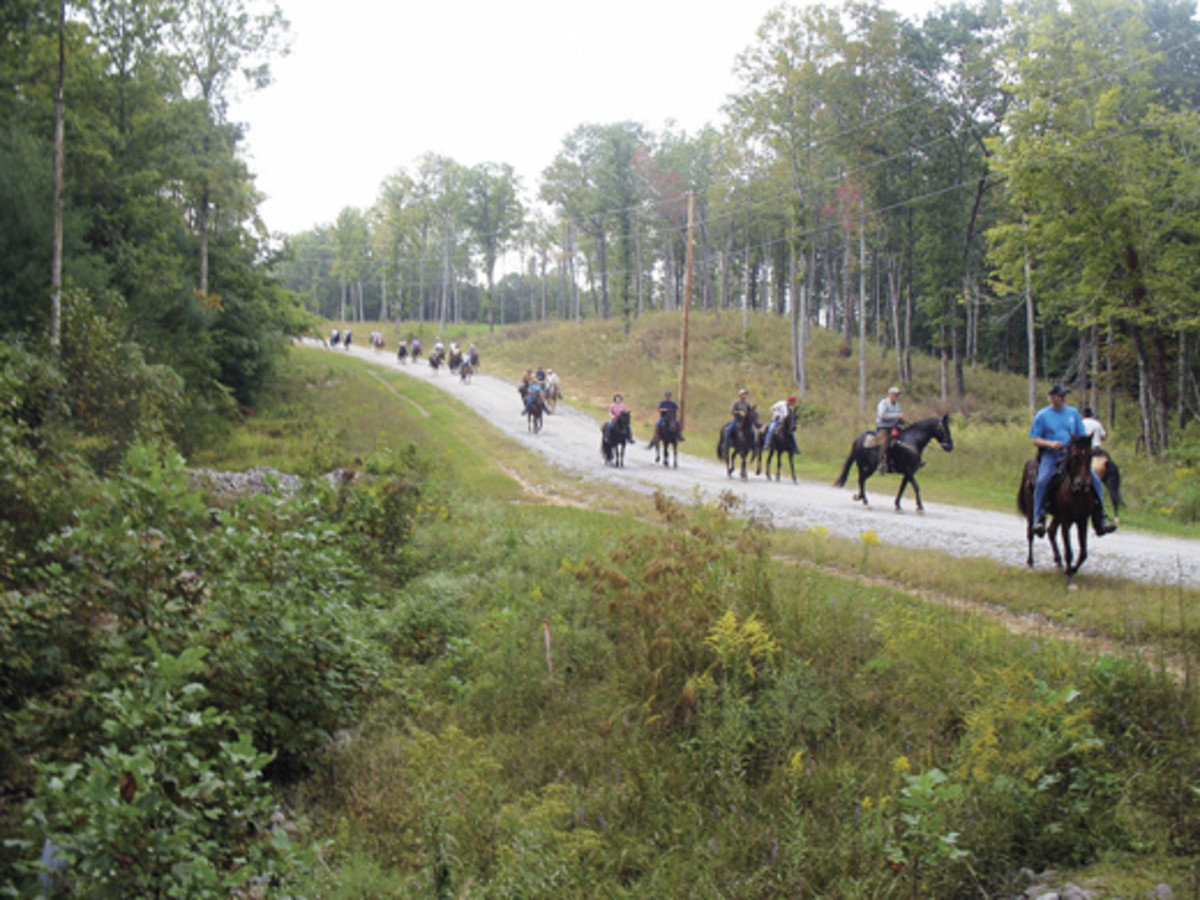 The turnout exceeded our expectations, with more than 80 riders and nearly 100 awesome horses. Riders traveled from New York, Ohio, Indiana, Tennessee, Virginia, Alabama, and Louisiana.
Bred for the Trail
This event created a wave of excitement among those attending. Spectators who'd never seen a single-footing horse were amazed at the versatility in gait these horses are capable of performing.
One minute, a horse could be performing a smooth running walk; seconds later, he could be doing a blistering single-foot. In no other horse will you find the capability to traverse the most rugged terrain with utmost surefootedness, enjoy the scenery with a smooth, slow gait, then hit the dirt road with a thrilling single-foot.
The single-footing horse performs an evenly timed, four-beat gait, from a relaxed, slow gait to a ground-covering single-foot. Some single-footing horses can reach speeds of more than 20 miles per hour.
In a world where many gaited horses are bred primarily for the show ring, the single-footing horse comes from those bred to work and trail ride. It's not your "average" gaited horse. Breeders have worked diligently over the years to produce an exceptional gaited trail horse - one that will get you where you're going smoothly, swiftly, safely, and in style!
About SHOBA
SHOBA was formed by breeders for breeders of the naturally gaited single-footing horse. It's dedicated to preserving and promoting the true single-footing horse of days gone by. By requiring DNA-typing on stallions and mares, SHOBA ensures that the pedigrees of these horses are validated and preserved.
For more information about SHOBA and its upcoming events, call (336) 320-2016, or visit www.shobaonline.com.