With sunny skies above you and green grass below your feet, summer is the perfect time to spend more time in the saddle. Join the American Paint Horse Association and fellow trail-riding enthusiasts on two premier trail-riding adventures.
Triple R Ranch Ride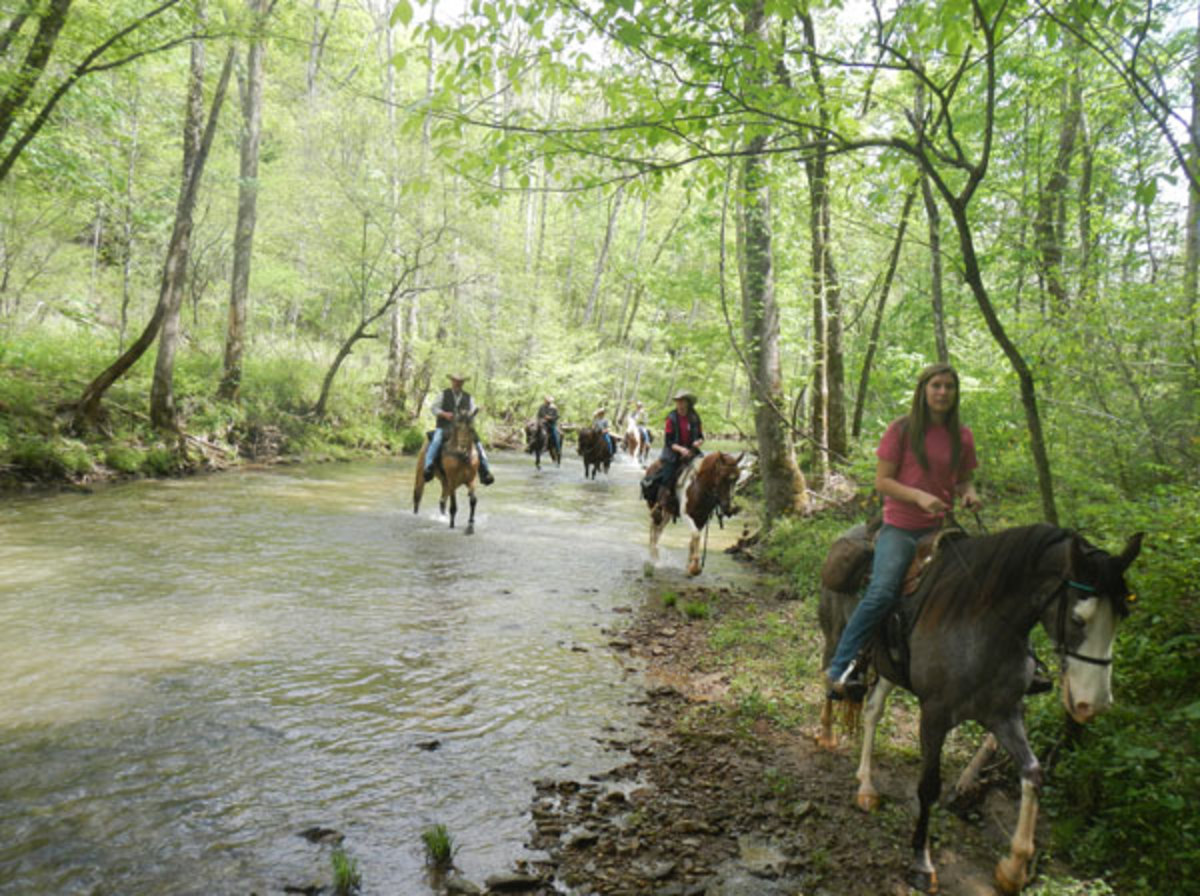 Kick off your summer riding schedule in style by saddling up for the Triple R Ranch Ride to be held June 4 through 8 in McKee, Kentucky.
Paint enthusiasts hit the trails at the Daniel Boone National Forest last year for the inaugural trail ride, and the event was such a success that the APHA is bringing it back! 
Enjoy the extensive network of lakes and trails throughout the 635,000-acre forest that will take you and your Paint through rolling hills and hardwood forests. 
"This ride is a hidden jewel," says APHA Ride America Director Cindy Grier, who explored the trails aboard her Paint during last year's event. 
"The weather and trails were terrific, but they were totally overshadowed by the hospitality of Triple R Ranch and the entire McKee community — they were very supportive and wanted to make sure our riders had the time of their lives. The facilities were very nice and the food was tremendous."
A variety of housing and stalling options are available on a first-come, first-serve basis, so reservations are required. 
For more information about the Triple R Ranch ride or to make reservations, contact Brad Hornsby: (606) 305-6343; brad.hornsby@e-farmcredit.com. 
Fort Robinson Trail Ride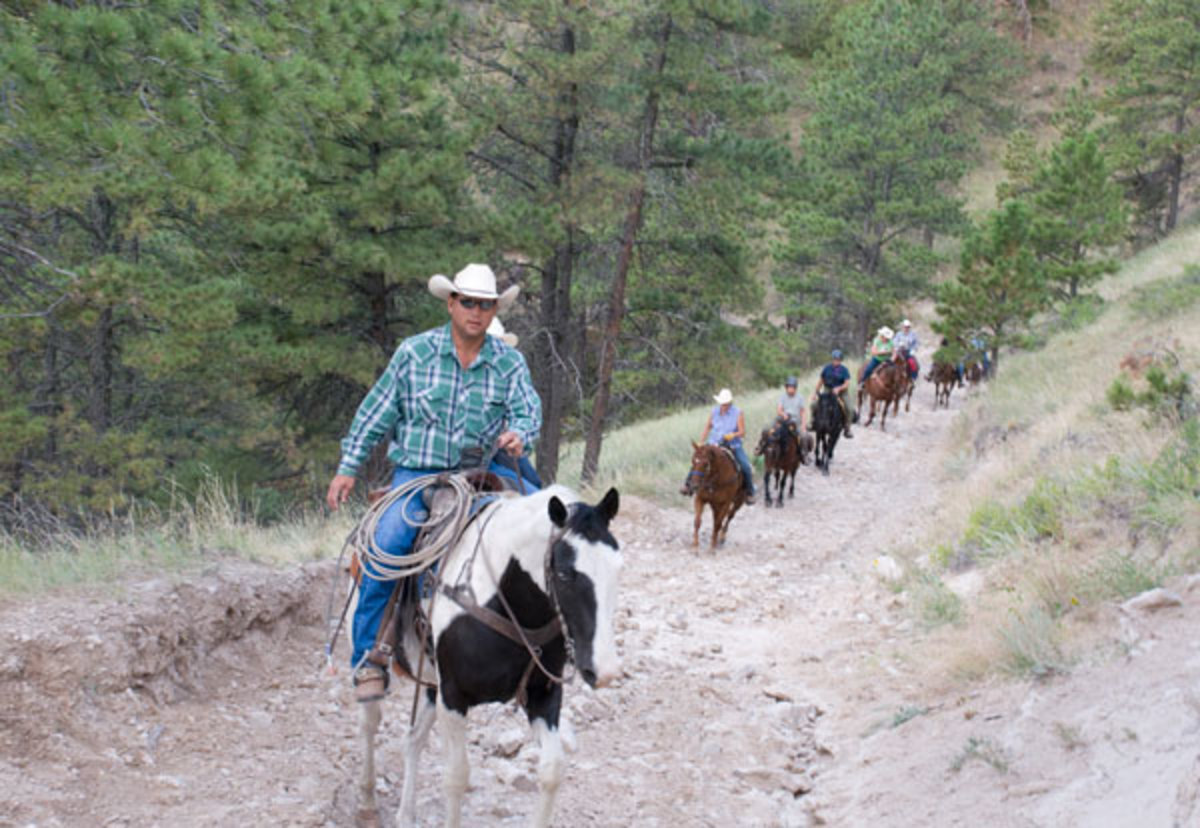 Take the ultimate equine destination vacation with the APHA on the all-inclusive Fort Robinson Trail Ride to be held September 1 through 6 in Crawford, Nebraska. 
The association's flagship trail ride, this location is rich in American history. Today, it offers visitors a unique way to touch history, meet fellow Paint enthusiasts, and see some of America's most scenic views. 
Riders will traverse Fort Robinson State Park's 22,000 acres of picturesque prairies and piney forests teeming with wildlife and breathtaking natural splendor. 
Fort Robinson served as a military outpost from 1874 to 1948, making this authentic site the perfect destination for anyone interested in the history of the American West.
Ride alongside fellow Paint Horse enthusiasts over a variety of terrain. From wide-open plains to towering rock formations, riders will tour secluded, pristine areas rarely glimpsed by park visitors. The trail's footing varies, so shoes or hoof protection for your mount is recommended. 
Now in its 19th year, this weeklong ride includes special evening activities and plenty of time for relaxation, making this trip the perfect end-of-summer destination. 
This all-inclusive package provides everything a Paint Horse trail rider might need, including historic housing for riders, stalls, meals, entertainment, and more. 
Mix and mingle around the steak cookout and on the trails — opportunities to meet new friends are endless.
The rider fee is $500 for APHA members and $600 for nonmembers. Riders can purchase a membership at the time of reservation and take advantage of the member rate. 
Non-riders are welcome, but the fee schedule remains the same. The ride fee is all-inclusive, and includes double-occupancy housing, meals, stalls, and riding for the week. 
Reservations are a must for this highly popular, limited ride. For a ride reservation form and more information, go to apha.com/trailrides/fortrob, or call 
(817) 222-6413. 

Frequently Asked Questions
Who may attend these rides? 
The ride is open to American Paint Horse Association members and those who haven't yet joined the association, although members receive a substantial discount. Take advantage of reduced member fees by joining APHA on your ride reservation form or at join.apha.com.
Do I have to ride a Paint Horse? 
All breeds of horses and mules are welcome. Invite a friend to the trail ride for the perfect introduction to the American Paint Horse.
Do these rides count for Ride America hours?
Yes — and better yet, hours logged on APHA-approved trail rides earn double-hour value! Enroll in Ride America online at apha.com/programs/rideamerica or by calling (817) 222-6413.
Who do I contact for more information about the APHA, trail riding, or Ride America?
Cindy Grier, Director of Ride America, is your go-to source for all APHA trail-riding information. Reach her at (817) 222-6413 or trailrides@apha.com. Or visit apha.com/trailrides and apha.com/programs/rideamerica. Ride America participants can find easy links to ACTHA rides and information at the Ride America website, www.apha.com/programs/rideamerica. 
To learn more about Ride America, visit apha.com/programs/rideamerica, or send an e-mail to rideamerica@apha.com.