Working with Sensei, a once-wild mustang stallion rounded up by the Bureau of Land Management, awakened my compassion for wild horses. Sensei's journey was full of trials and tribulations, pain and loss, but lucky for him it has a happy ending. That's not the case for thousands of mustangs in the United States.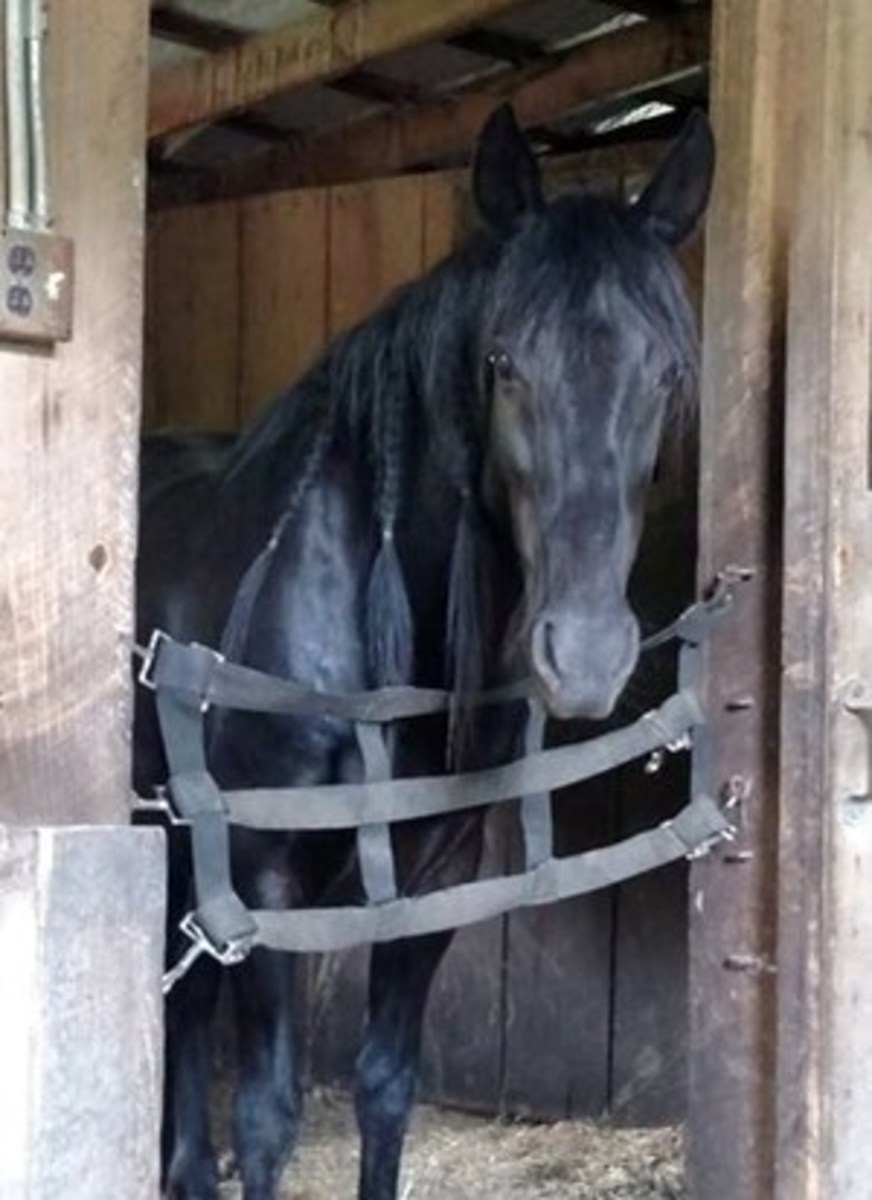 You're likely familiar with the plight of wild mustangs like Sensei and the loss of their grazing lands. This awareness may have led you to ask, "What can I do to help?" Sensei's courageous heart, deep intelligence, and unexpected gentleness have led me to ask the same thing.
When I see how far this little brave mustang has come in such a short time, I can't help but think of the thousands of wild horses and burros in the BLM's holding facilities--45,000 at last count.
It occurs to me these animals are just like Sensei—scared, untrained, and amazing. They combine all the fierceness of a wild animal coupled with a gentle heart that responds to patience, kindness, and consistency.
Sensei's willingness to show up and "try" every day is nothing short of miraculous. His journey and history with humans wasn't a pleasant one. After being rounded up, he was sent to a holding facility. Then Sensei was adopted by an individual who abused and neglected him so severely, he was removed by an animal welfare organization.
Yet despite Sensei's past, this little horse would push aside the trauma and pain of the past to show up and try in every single session. I believe every horse has this try in them and deserves a chance at partnership.
How can we help horses like Sensei? Well, the first, most obvious option is to adopt a mustang for your next trail horse. If this option appeals to you, check out this article to see whether adopting a wild mustang might be right for you: http://trailridermag.com/article/adopt-wild-horse-28669
If you're interested in a mustang with some training, check out these valuable resources: www.equine.com or www.ahomeforeveryhorse.com.
If adoption isn't in the cards right now, reach out to your congressional representatives. Let them know how you feel about the plight of the wild horse. Here's a link to help you get started: https://www.usa.gov/elected-officials/
You can also volunteer at a mustang rescue or with the BLM. For information about how to become a volunteer with the BLM, go to http://www.blm.gov.
These majestic symbols of the American spirit are in need help. Just one small gesture could make all the difference for one mustang or many.