I wasn't planning to travel from our home in Macedonia, Ohio, to the Kentucky Horse Parkin June for the annual Carriage Round Up. I was retiring, and our family was going to St. Augustine, Florida, the following week for our annual vacation.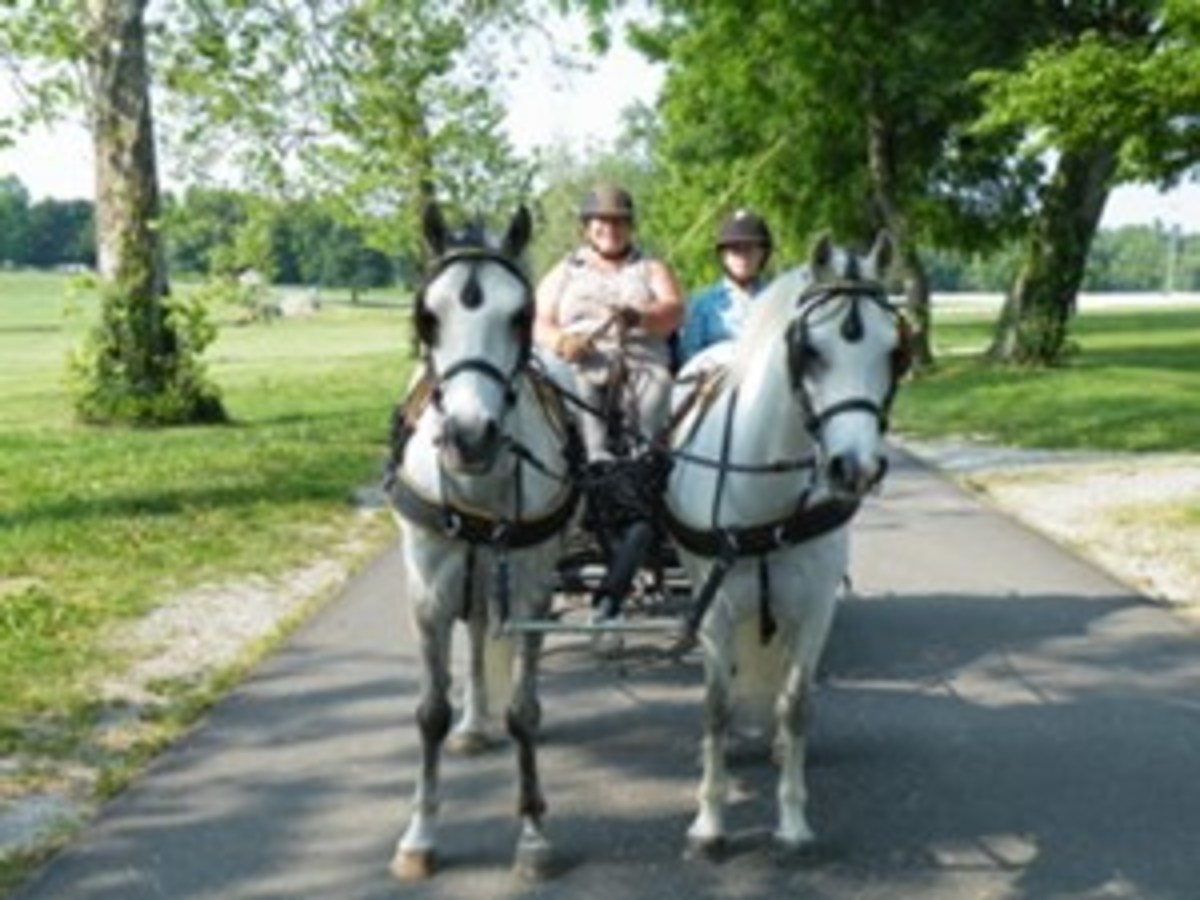 We have a barn full of ponies, two busy teenagers, and I work nights in a busy intensive care unit. While I love the Carriage Round Up, there was really no way I was going to cram anything more into my schedule.
Trip Planning
My daughter had other ideas. All she could think about was the Carriage Round Up. In her defense, we'd just put together a new team of ponies, and she kept telling me it would be good experience for them.
She was right — they needed miles. The more I thought about it, my confidence grew. The ponies were promising and uncomplicated. Our friends and mentors would be there. We'd be safe. We'd have fun.
I finally agreed to go, and quickly arranged for stabling and lodging.
Following the advice of some fellow equestrians, I decided to join USRider Equestrian Motor Plan. I'd never had an incident while hauling horses, but thought I should have a way to call for assistance in case anything went wrong.
So, at 11:00 p.m. on the night before we were to leave for Kentucky, I joined USRider online. The last thing I did before turning out the lights was to print the receipt. It's a darn good thing I did.

'A Company That Cares'
At 9 a.m., we picked up our trainer, Meredith, and headed south to the Kentucky Horse Park. Near Columbus, Ohio, we stopped for gas. While fueling up, I walked around the truck to make sure the ponies were comfortable, the doors were latched, etc.
It was then that I noticed a flat trailer tire. These were brand-new tires purchased only one month earlier. I realized we must have driven over a road hazard and gashed a tire.
"Well, let's give USRider a try," I said, pulling the receipt from my glove box. My heart sank as I read that my membership wouldn't be active until the next day. I called anyway.
Disarming me at first breath, the first thing the Member Care Specialist asked me was, "Are you and your horses safe?"
Those words put me at ease, assuring me that this was clearly a company that cares. I told her the problem. She asked if I had a spare tire; I had to admit I did not.
"No matter," she replied. She directed me to drive to a nearby service center that could fix my tire. Before closing the call, this woman told me to call back if I had any more problems. Since the drive was short, I thought my other tires would be okay, so off we went.
At the Goodyear store, we were greeted by friendly service people who told us that there was no need to unload the ponies.
"That's great news," I said. Then I added, half-jokingly, "Now, if you could just direct us to the closest thrift store, we'll get out of your hair and let you work."
Without missing a beat, the serviceman pointed past the window and directed us to a huge Goodwill store across the street. For an hour, we immersed ourselves in the friendly banter of treasure hunting, after which we were back on the road.
We arrived at the Kentucky Horse Park, unloaded the ponies, and settled in. We met up with our friends over a nice dinner in a charming restaurant.
I told my fellow equestrians about our adventure, how I'd fortuitously joined USRider before we left, and how the company had helped me even before my membership was officially activated.
I realize that I might have sounded like a radio endorsement, but the company is so great, I couldn't help it.
Truck Trouble
On Saturday, we toured a portion of the Bourbon Trail. Heading back to the Kentucky Horse Park, I became increasingly concerned that the interior of my truck wasn't cooling down as it should.
As we neared the Horse Park, my power steering went out, then my brakes. I coasted and downshifted to a stop. It was 6:00 p.m. on a Saturday night. What could I do?
I pulled out my trusty receipt from the glove box and called USRider. A most welcoming voice said to me, "Are you and your horses all right?"
I explained that I wasn't hauling anything, but that my truck had broken down. To my great relief, the friendly Member Care Specialist assured me that we'd be fine, promptly taking down my location and telling me that a tow truck was on its way.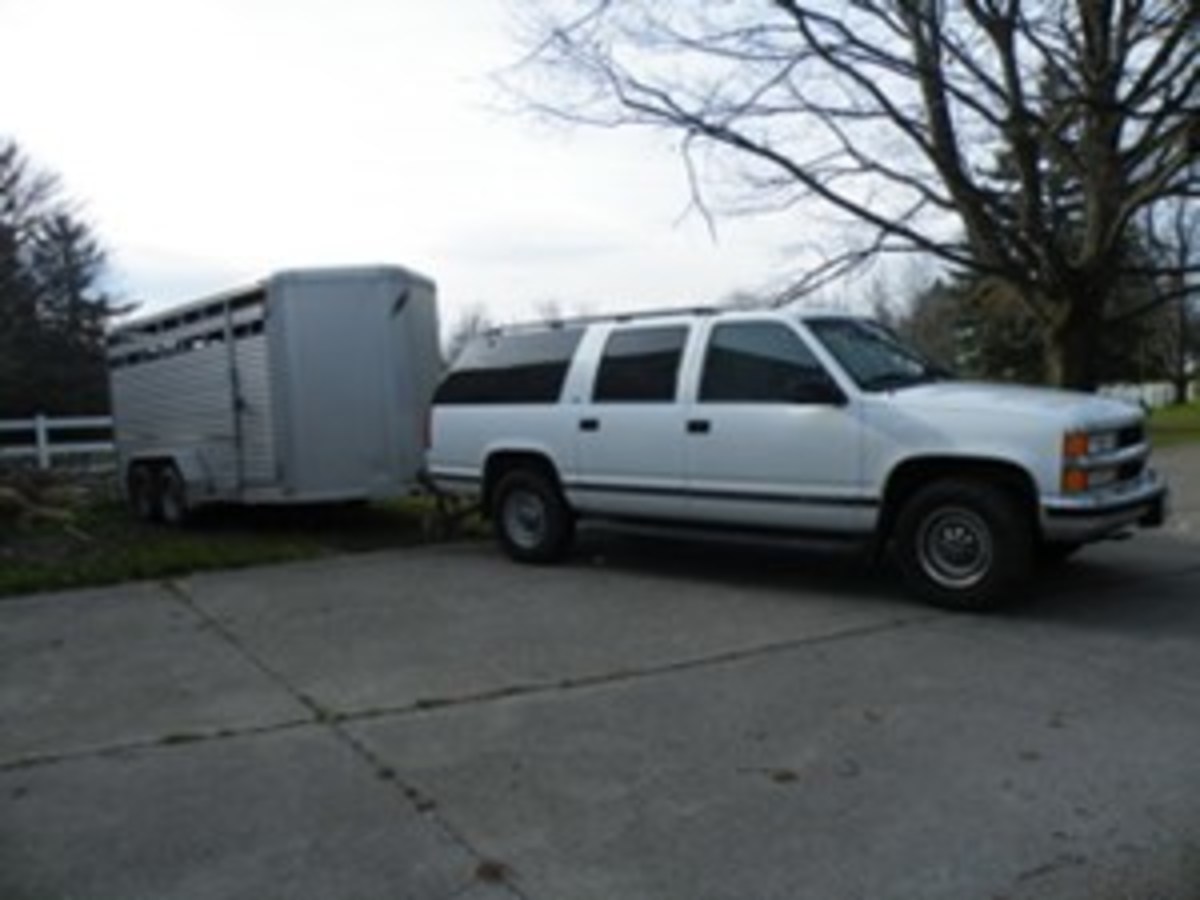 Back on the Road
The tow-truck driver was an old hand at roadside disasters. With a Southern drawl, he entertained us with amusing local stories as he deftly hooked my truck to the tow vehicle. When all was ready, the three of us climbed into the cab and headed to the repair shop.
We reached the repair shop at 7:00 p.m. To my surprise, the driver had figured out the problem before we got there and had called ahead to order the necessary part. Forty-five minutes later, we were back on the road to the Horse Park.
That was the end of our rig incidents. With our deep love of carriage driving and the equine life, I'm sure the road ahead will offer us many opportunities for adventure.
Luckily for my family, we'll always have USRider Equestrian Motor Plan to keep those experiences on the tame side, no matter where we travel.
USRider Equestrian Motor Plan® offers nationwide roadside assistance designed to safeguard both you and the horses in your care. For more information, click here: www.usrider.org.