I love to read about the good old days in author Will James' books (Mountain Press, www.mountain-press.com). They're filled with wonderful stories about the lives of cowboys working in the wide open spaces of the American West a hundred years ago. Some of James' tales inspire me, such as the one about a cowboy who used his wits to save himself and his horse after they fall into a narrow arroyo.
Will James' works serve as parables about freedom and making choices. He eloquently wrote about cowboys choosing between the rigors and independence of working on the range and cushy but constraining jobs in town. Horse owners face similar choices today. Can we live away from the city with lots of room to ride our horses while making a decent income? Or, will we opt for a job in the city, making more money and having all the conveniences of an urban lifestyle?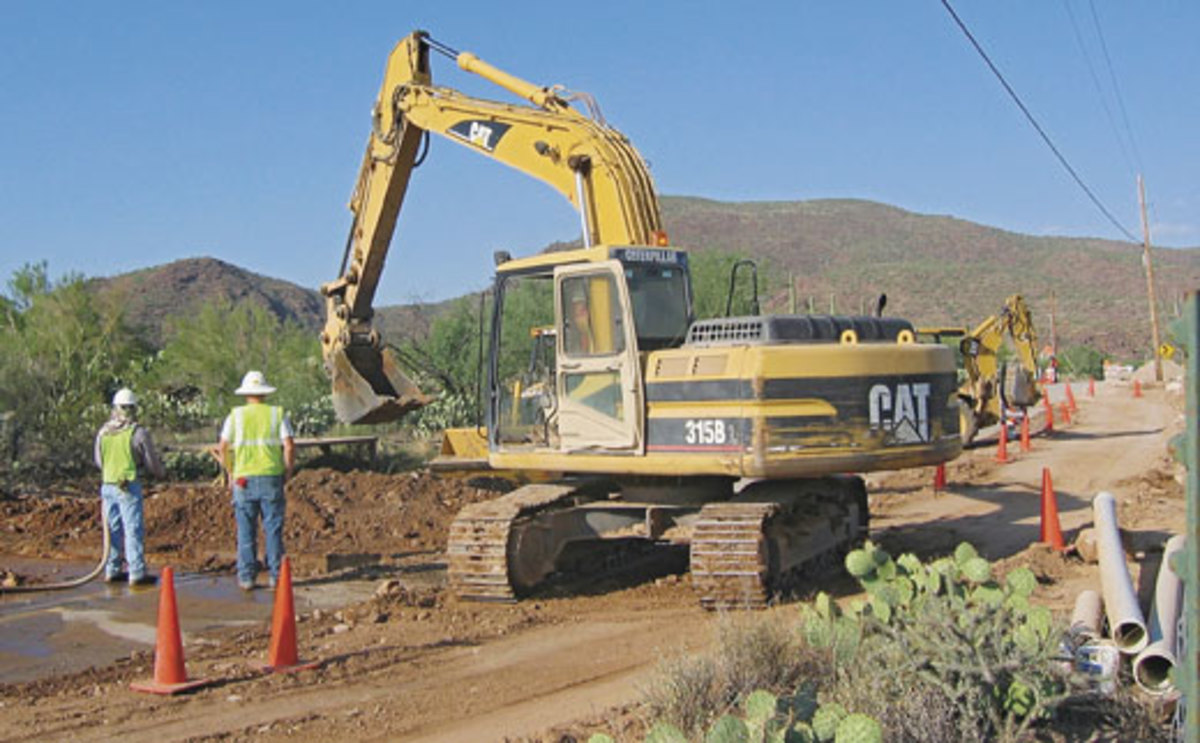 Desert Developments
Here in southeastern Arizona, our urban and rural populations are booming as people migrate in from other parts of the country to enjoy our warm climate and seemingly wide open spaces. (If Will James saw what we call open spaces today, he'd skedaddle back in time faster than it takes a bronc to buck off a cowboy.)
Some of our local valleys are covered with urban sprawl, while remote valleys that used to hold huge ranches are being parceled into 20-acre or smaller "ranchettes," coveted by retirees and horse owners alike.
The downside to this development: We're losing riding trails, whether outright or because fences and paved roads are making trails impassable or unsatisfactory. Our growth is steadily destroying what Americans and horse owners Out West have valued since the time of Will James: spacious vistas full of natural beauty and the ability to ride long distances without being fenced out or having vehicles zooming down a road alongside you.
Therein lies the dilemma. Most of us want trails and open space in the United States preserved. However, many of my fellow trail riders and I have opted to buy and live on property that was formerly desert, farm, or ranch land. My house and nearby trails are on land that a hundred years ago, in the time of Will James, didn't have any houses, roads, or fences. The current real-estate boom is changing my bucolic neighborhood. Now, small and large parcels of land on my side of town are being bulldozed and subdivided.
Taking Action
Fortunately, strong-willed and far-sighted residents and politicians have worked tirelessly for years to designate the mountain ranges surrounding Tucson as public lands. I'm immensely grateful I live at the base of one of these ranges, close to Saguaro National Park, an area with a network of riding trails to enjoy now and into the foreseeable future.
I'm also glad that - although my husband and I live close to the city - we're in a neighborhood with a rural atmosphere: We're on an unpaved dirt road, and homes are situated on multiple-acre properties.
Lately I've been thinking about all this. What can I do to ensure my trail access to favorite riding places in Tucson and throughout Arizona isn't blocked by new development? What can I do now to ensure trail riders in the future will enjoy beautiful trails in wide open places all over the West, through the preservation or the designation of new public lands?