Equestrian communities are springing up all over the country. Move in, and you'll find a slice of trail-riding paradise right outside your doorstep. Many of these communities also open their trails to nonresident day riders.
Here, we give you a rundown of 18 equestrian communities. For each one, we'll give you a brief description, tell you what you'll love, let you know if nonresidents are welcome for day rides, and provide contact information. We'll also give you nine property-hunting tips.
Banbury Cross Farm, Sedalia, Colorado
Description: It's hard to imagine that Banbury Cross Farm exists within a short distance of Denver metropolitan conveniences, such as a light rail public-transportation route. This 1800's homestead still stands as a reminder of the area's deep-rooted history. The farm is set at the end of a road, nestled between rolling hills and creeks near the small town of Sedalia. Only nine owners call this Colorado paradise home. Each site, ranging from 14 to 21 acres, offers individual characteristics and unique views.
You'll love: The private, pastoral setting. Horse-owning residents are welcome to roam the farm's 400 acres. You'll spend your days meandering down to the deciduous-tree-lined Plum Creek and navigating grasslands that offer sweeping views of the Rocky Mountains. The community will also have a designated access to Douglas County's future regional trail easement.
Day riders welcome? No.
Contact: Jayne Cordes, (720) 936-6691; www.banburycross-farm.com.
Brays Island Plantation,Sheldon, South Carolina
Description: Located near the coasts of Savannah and Charleston, South Carolina, this 5,500-acre private, gated, residential community is remarkably unchanged from its days as a working plantation. For outdoor enthusiasts, 3,500 of its acreage is set aside as a nature and hunting preserve. Each of the 325 one-acre home sites is surrounded by open land, and no two sites touch. The Equestrian Center is accompanied by 100 acres of paddocks and two riding arenas.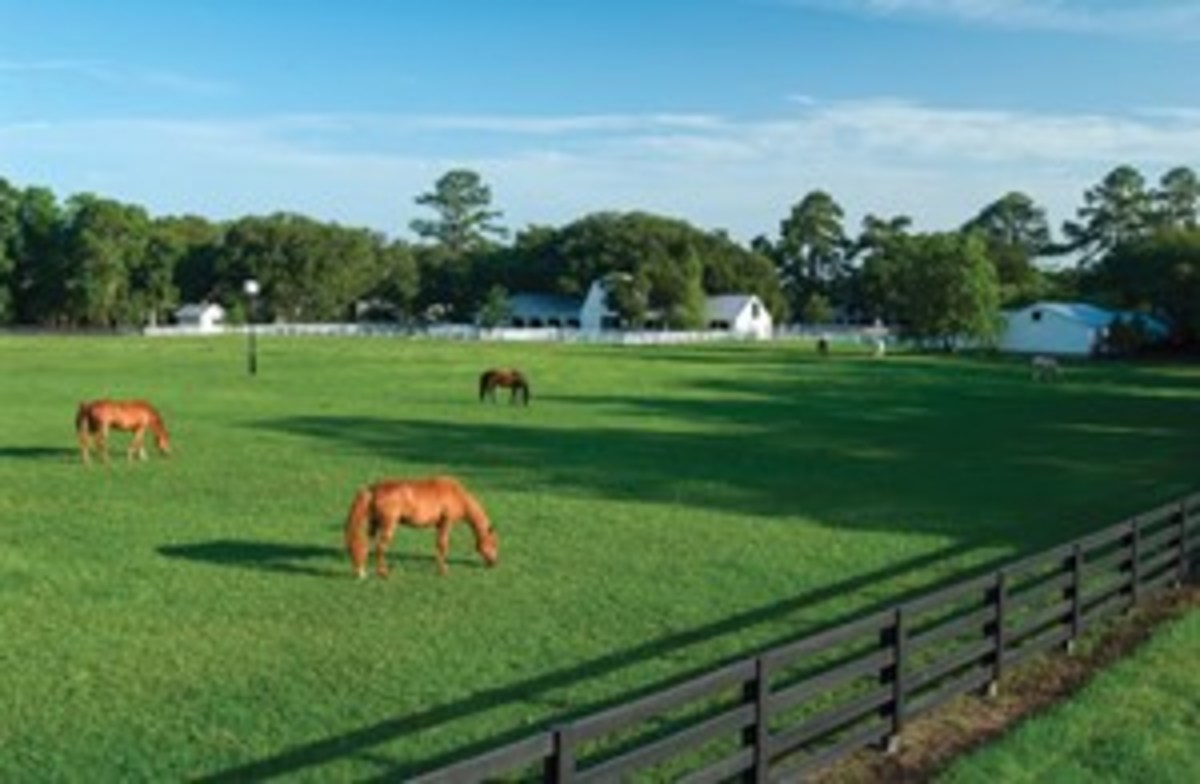 You'll love: The more than 60 miles of trails and sandy roads that crisscross the community. And you'll always find a group with which to ride, with more than 60 privately owned horses on the property and 12 plantation horses. 
Day riders welcome? Yes. Plus, the restored Inn at Brays Island functions as a 13-room inn for members and their guests. 
Contact: (843) 846-3170; www.brays island.com. 
Bridlegate Ranch, Bandera, Texas
Description: Bridlegate Ranch offers a life of elegance in a setting that hosts the most breathtaking views in Bandera, Texas, and beyond. Here, you can custom build your dream home, while maintaining the unbridled spirit of the open range. Gorgeous home sites on bluffs above the Medina River provide a bird's-eye view of the scenic surroundings. On another part of the ranch, Windmill Lake offers bountiful wildlife and recreation choices to the owners of the home sites surrounding the lake.
You'll love: The miles of bridle trails, as well as the riding space on the roads that give you access to Bridlegate Ranch's 2,200 acres of splendor. Amble down to the sparkling waters of the Medina River, or explore the wildlife of Texas Hill Country.
Day riders welcome? Yes.
Contact: Steve Brents, (877) 333-4218; www.bridlegateranch.com. 
Las Campanas,Santa Fe, New Mexico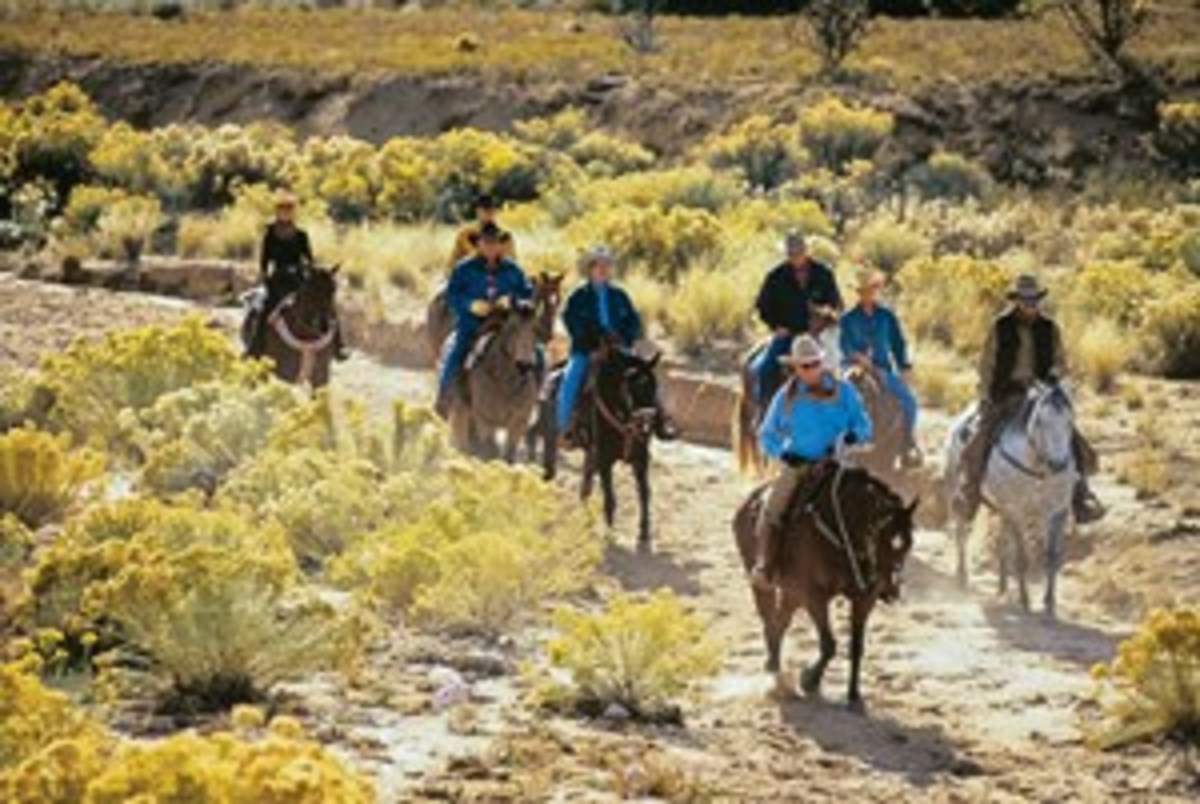 Description: Las Campanas is a luxury, master-planned community of 4,700 acres, six miles west of Santa Fe. Situated 15 minutes from the city's historic Plaza, the Las Campanas community offers mountain and foothill views, and high-desert terrain. The Equestrian Center encompasses a world-class barn that can board up to 90 horses.
You'll love: The easy access to 68,000 acres of open land and trails tucked into the base of the Sangre de Cristo Mountains, with the Jemez Mountains as a backdrop.
Day riders welcome? Yes, as guests of members.
Contact: Nancy Zepeda, (505) 692-4786; www.lascampanas.com.
The Cliffs, Western Carolinas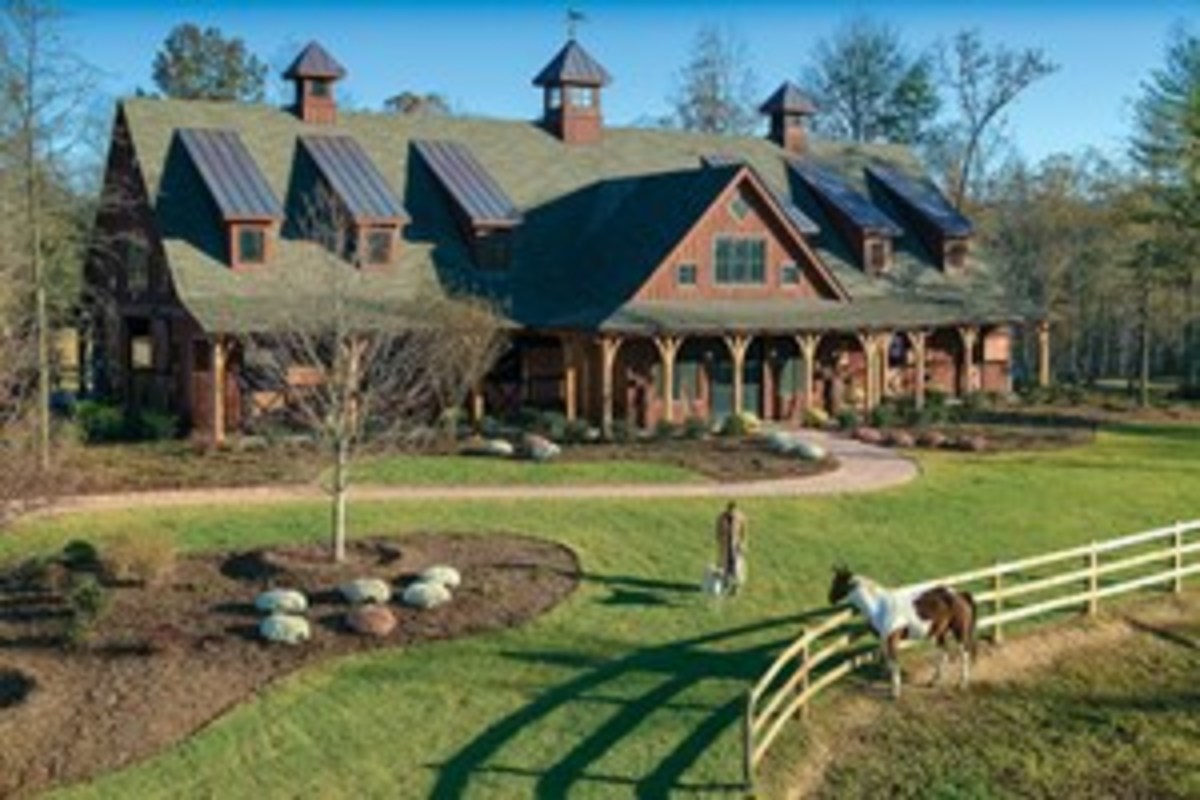 Description: The Cliffs is a collection of seven premier private, luxury mountain and lake communities located in the Blue Ridge Mountains of the Western Carolinas, between Greenville, South Carolina, and Asheville, North Carolina. Through one membership, members enjoy access to amenities at all seven communities. The Equestrian Center, located in The Cliffs at Keowee Vineyards, features a well-appointed barn with full boarding and training facilities, as well as multipurpose riding arenas.
You'll love: Exploring the miles of cool, shady paths winding throughout Keowee Vineyards. You can also take advantage of 200 miles of riding trails through the adjacent Jocassee Gorge State Park.
Day riders welcome? Yes.
Contact: Ivy B. Nabors, (864) 660-8401; www.cliffsliving.com.
Equestrian Lakes, Finchville, Kentucky
Description: Equestrian Lakes is an upscale development designed to complement country living and the equestrian lifestyle. More than 900 serene, rolling acres show off Kentucky's heartland. Home sites average 5 to 17 acres, all with underground utilities and county-maintained roads.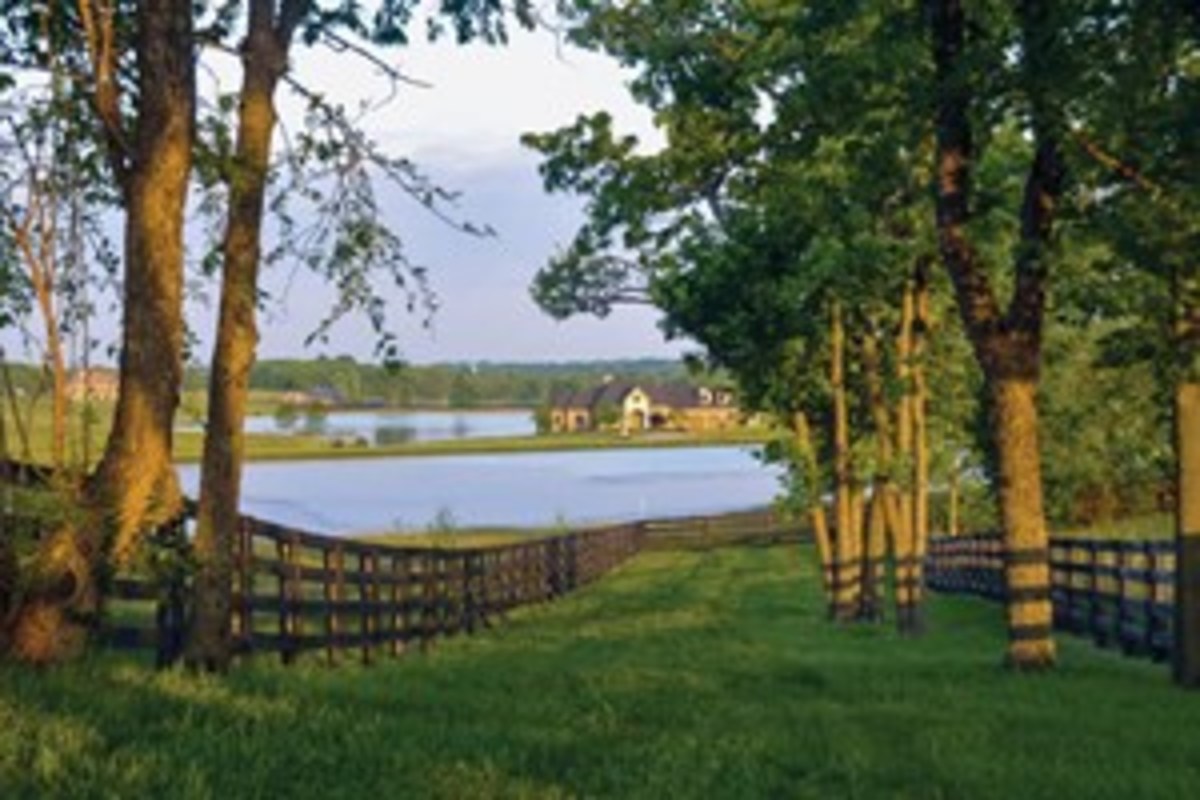 The Settlement at Thomas Divide in Bryson City, Tennessee, has everything you might look for in a mountain community. Plus, you'll enjoy direct access to more than 500 miles of trails in Great Smoky Mountains 
National Park. Day riders are welcome.You'll love: Equestrian Lakes' manicured eight-mile loop trail, which passes through woods, open fields, and bluegrass hills.
Day riders welcome? Yes, as guests of residents.
Contact: Joanna Gartman, (502) 633-1408; www.equestrianlakes.com.
The Galena Territory,Galena, Illinois
Description: Located on some of the most beautiful land in Illinois, the Galena Territory is a private, 6,800-acre, residential and recreational resort community. To preserve its natural beauty, more than a third of The Galena Territory is maintained as a natural habitat, providing a variety of outdoor activities for residents.
You'll love: The more than 30 miles of groomed trails that run throughout The Galena Territory. Because it wasn't leveled by ancient glaciers, this unique rugged region harbors rare plant and bird species found nowhere else in Illinois. High rocky ridges drop to rolling hills and lush woodlands that protect an abundance of wildlife. Sparkling streams cascade into the 225-acre Lake Galena, while open meadows roll out a carpet of wildflowers each spring.
Day riders welcome? Yes. Overnight boarding is offered, as well.
Contact: Jim Winter, (815) 777-2000; www.thegalenaterritory.com.
The Highlands at Big South Fork, Jamestown, Tennessee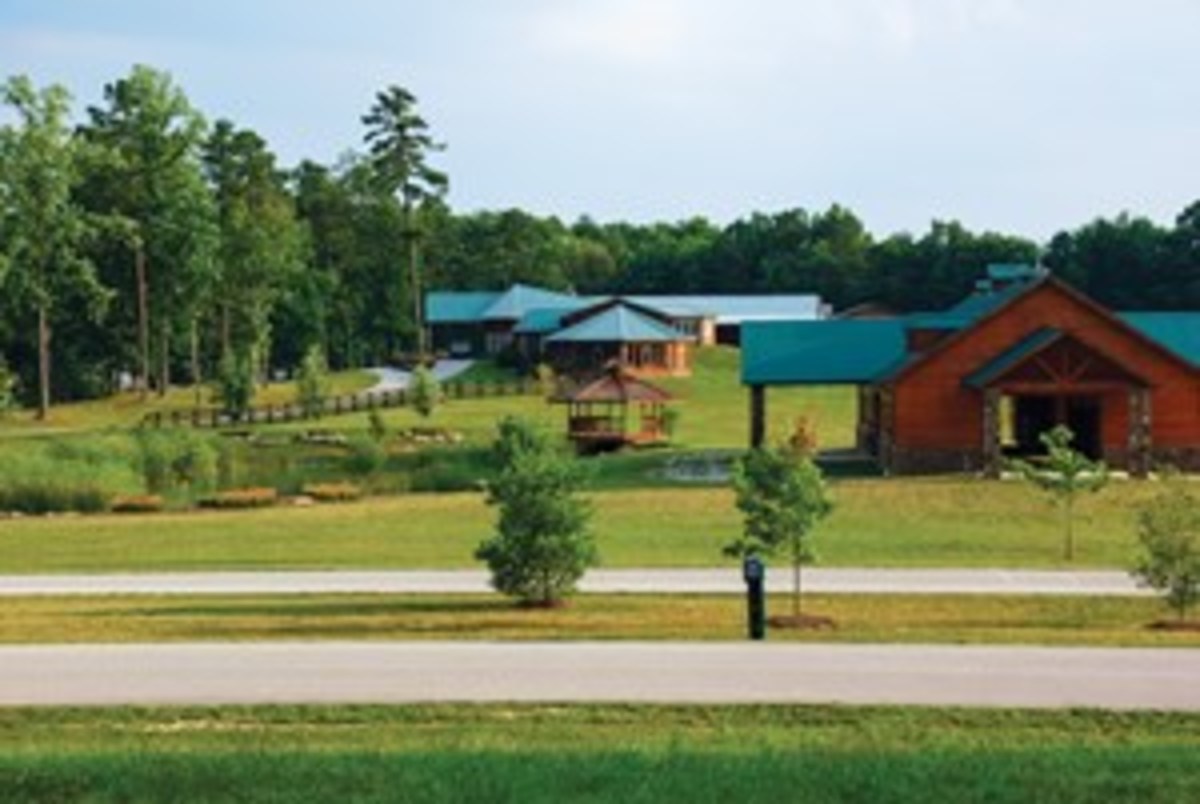 Description: The Highlands at Big South Fork is a 3,500-acre planned community. Scenic lots range from one-half to two acres. Located just north of Jamestown in horse-friendly Fentress County, this private, gated, equestrian community is focused on trail riding. Residents can reserve two stalls in the owners' barn or take advantage of the newest phase of home sites, which offers the option of building your own barn and pasture area.
You'll love: The 35 miles of private, state-of-the-art riding trails that wind through the Big South Fork region's rolling, wooded plateaus. The area's natural beauty includes overlooks and points of interest, such as rock shelters and bluff-lined gorges.
Day riders welcome? Yes. The development features a guest barn for your friends to stall their horses when they visit and ride with you.
Contact: Gordon Martin, (931) 771-8940; www.allardtland.com/highlands.
Leatherwood Mountains, Ferguson, North Carolina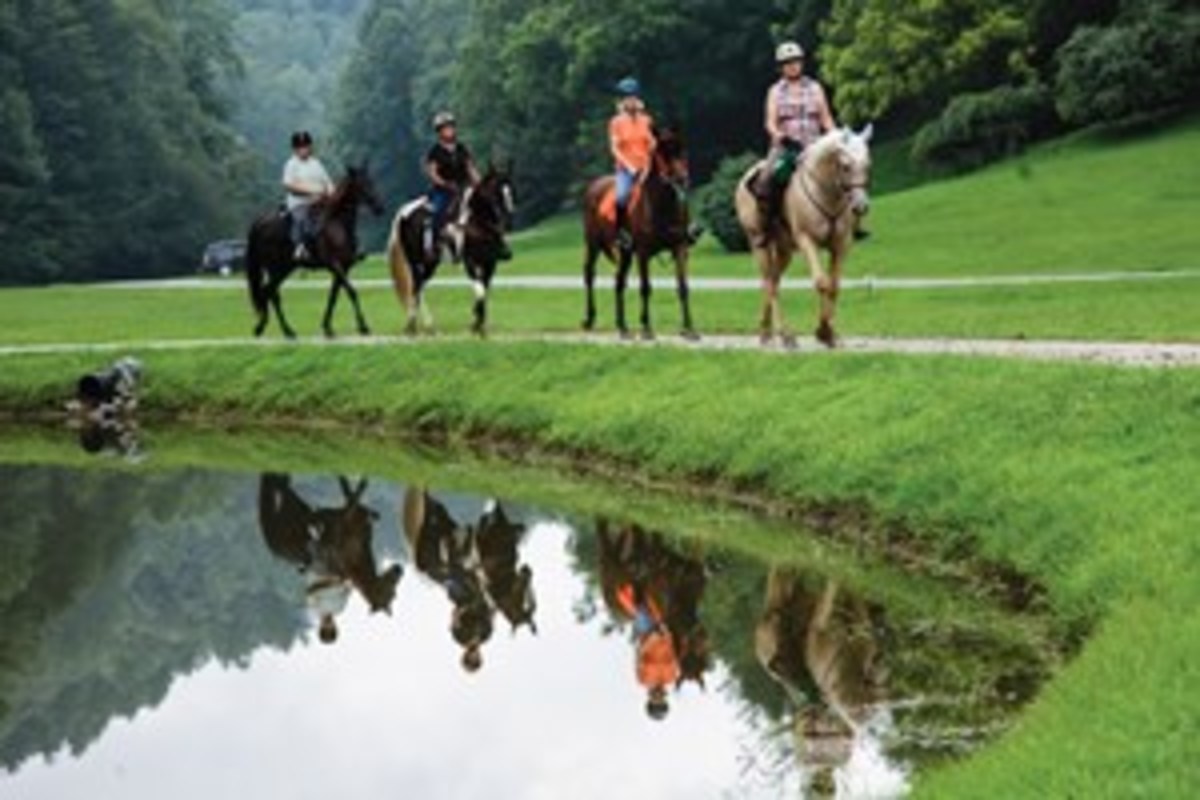 Description: Spectacular views, underground utilities, streams, unspoiled wilderness, and a unique equestrian lifestyle are just some of the perks that the homes of Leatherwood Mountains offer. If you're looking for a seasonal residence, an established rental program brings visitors year-round and generates rental income for homeowners. The Equestrian Center offers full-service boarding, as well as a large outdoor riding ring, horseback riding lessons, guided trail-riding services, and year-round events.
You'll love: The 75 miles of beautiful, diverse trails on 3,000 acres. Leatherwood has a wide variety of deeded, maintained trails that range from easy, wide forest paths to rugged mountain terrain. Blue Ridge Mountain forests provide a scenic trail-riding backdrop.
Day riders welcome? Yes. Nonresidents sign a release and pay $10 per horse for a day ride. Leatherwood Mountains also offers creek-side campgrounds for visitors.
Contact: Abbie Hanchey, (336) 973-5044; www.leatherwoodmountains.com.
McLendon Hills, Pinehurst, North Carolina
Description: Centered around an 80-acre lake, McLendon Hills appeals to horse owners who also love the water. The McLendon Hills Equestrian Center is a state-of-the-art, full-service equine facility that includes a 24-stall central barn with a climate-controlled rider's lounge and three outdoor arenas; a covered arena is planned. More than 20 acres are allotted for grazing. If you prefer to keep your horses closer to home, McLendon Hills' mini-farm sites (three- to five-acre lots) cater to a more private lifestyle.
You'll love: The eight miles of well-maintained bridle trails that lead you through hilly woods and fields, with obstacles and water crossings throughout. This friendly, family-oriented community also offers organized rides and activities for trail-riding enthusiasts.
Day riders welcome? Guided rides are available for a fee.
Contact: Cristy Hunt, (910) 673-4951; www.mclendonhills.com.
Rarity Bay on Lake Tellico, Vonore, Tennessee
Description: Rarity Bay on Lake Tellico is the ultimate representation of Eastern Tennessee's coveted real estate. Properties along the shores of Lake Tellico offer views of the Great Smoky Mountains. The community offers amenities for a healthy lifestyle and a choice of activities to keep your family busy. The 150-acre Equestrian Center offers stall and pasture boarding.
You'll love: The 10 miles of quiet trails that run throughout Rarity Bay's 960 acres along the lake. You'll enjoy the lakefront scenery and wildlife corridors preserved throughout the Tellico Lake Reservoir to encourage natural habitats.
Day riders welcome? No.
Contact: Luke Noe, (888) 727-4892; www.raritybay.com.
Rockhouse Ranch at the Big South Fork, Jamestown, Tennessee
Description: Beyond its fenced, gated entrance, Rockhouse Ranch encompasses more than 600 acres of natural beauty. This Tennessee paradise is partially surrounded by the unrivaled Big South Fork National River and Recreation Area. Endless possibilities for outdoor fun and modern, relaxed living have been reserved for only 36 families.
You'll love: Galloping or gaiting over more than six miles of private, rugged trails and pastureland, then heading into Big South Fork for unlimited trail riding.
Day riders welcome? Yes, as guests of residents.
Contact: Don G. Warner, (931) 707-1242; www.rockhouseranch.com; www.tndreaming.com, www.warnerlandco.com.
Snake River Sporting Club, Jackson Hole, Wyoming
Description: Located just south of the confluence of the Snake and Hoback rivers, Snake River Sporting Club provides a comprehensive Jackson Hole experience within a private environment. Situated on 800 acres of verdant topography, the club and ranch embrace natural surroundings, and celebrate the beauty and ruggedness of the wilderness.
You'll love: The Club's network of riding trails, which starts at the Equestrian Center and takes you through open fields along the winding Snake River. Your rides will be filled with wildlife sightings, including bald eagles soaring overhead. With Bridger National Forest adjacent to the community, trails are essentially endless.
Day riders welcome? Yes, as a guest of a resident.
Contact: Chip Marvin, (307) 690-2657; www.srsportingclub.com.
Serosun Farms, Hampshire, Illinois
Description: Serosun Farms, located an hour northwest of Chicago, is part of a sustainable-living community that encompasses 410 acres. One-acre home lots are available with several custom-home choices. A state-of-the-art barn and arena will be expanded to 36 stalls in the future. Indoor and outdoor riding arenas, as well as paddocks and pastures, are also being built. Horse boarding and training are offered. This equestrian community also includes a 160-acre producing farm, an apple orchard, 300 acres of open countryside, a fish pond, and wildlife habitat.
You'll love: The eight miles of serene riding trails that stretch throughout 300 acres of open space on the farm, with woodlands and prairie landscapes that exist only in the rural Midwest.
Day riders welcome? Yes, for a fee.
Contact: Grace Bagnole, (847) 683-4796; www.serosunfarms.com.
The Settlement at Thomas Divide, Bryson City, Tennessee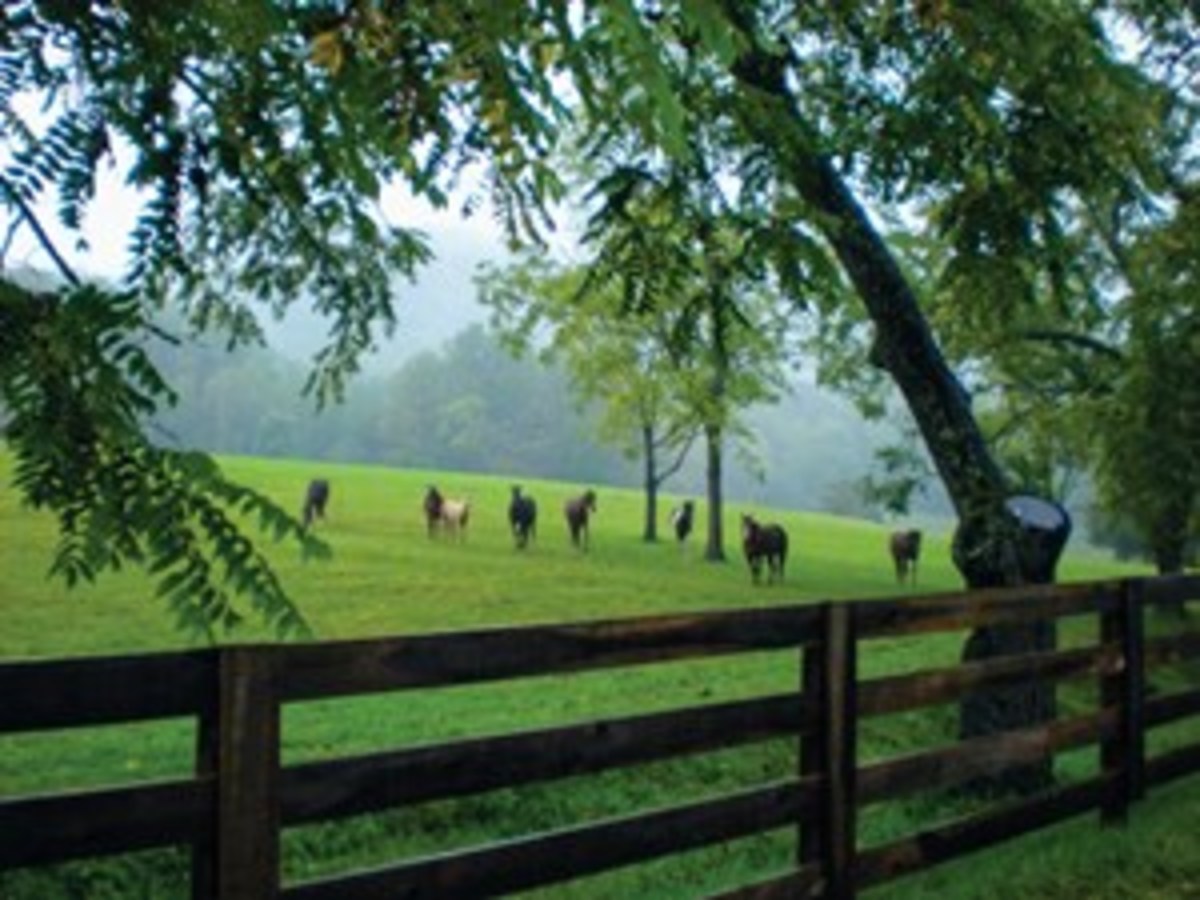 Description: The Settlement at Thomas Divide has everything you might look for in a mountain community. Easily accessible home sites surround large pastures with stunning views of the Smoky Mountains. The community is located minutes from downtown historic Bryson City and Cherokee. The equine facility currently includes a barn, an arena, a round pen, a parking lot with recreational-vehicle hookups, and approximately 26 acres of fenced pasture.
You'll love: The adjoining 500,000 acres of wilderness in Great Smoky Mountains National Park. You can ride directly from the property to the park's trailhead to access more than 500 miles of trails.
Day riders welcome? Yes.
Contact: Carol Dilley, (828) 788-3648; www.thomasdivide.com.
Spring Island, Spring Island, South Carolina
Description: Spring Island is a 3,000-acre island community in the South Carolina Lowcountry, just 35 minutes from Hilton Head and Savannah, and 30 minutes by boat from Port Royal Sound and the open Atlantic Ocean. Spring Island is limited to no more than 410 families on its 3,000 acres, with 1,200 acres protected as nature preserve.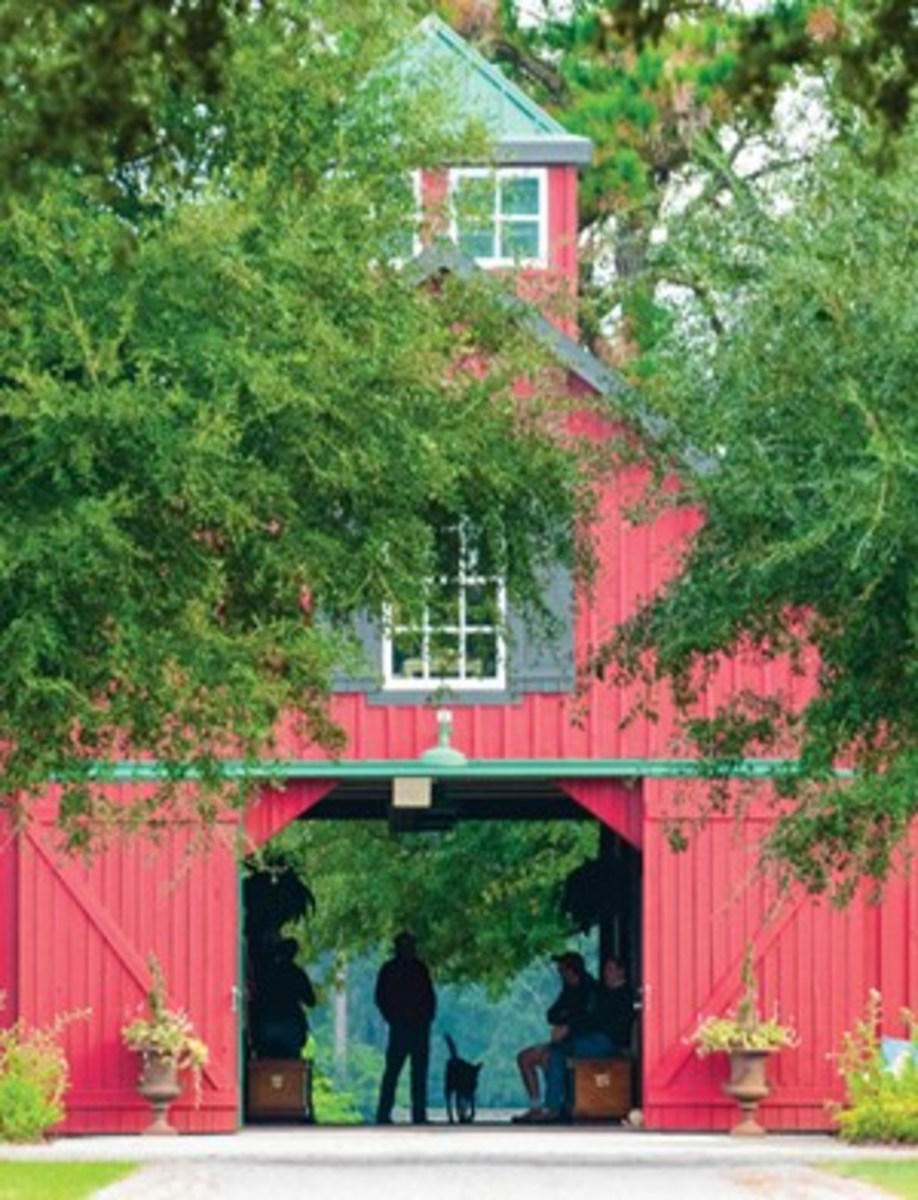 You'll love: The 36 miles of trails that weave through forest preserve and along the marshy river in this private community. Spring Island is committed to the preservation of indigenous wildlife and the pristine beauty of the island. Wide, sandy trails provide sure footing for a leisurely ride or a brisk adventure.
Day riders welcome? Yes, as guests of residents. Also, reciprocal trail rides are sometimes held with other private equestrian communities.
Contact: Jude Dontje, (866) 740-0400; www.springisland.com.
Lauren Back is a freelance writer and television producer based in Denver, Colorado. A former hunter/jumper and guest-ranch wrangler, she enjoys trail riding in the Rocky Mountains.
 9 Property-Hunting Tips
• List your priorities. Make a list of priorities in your ideal living situation. Narrow down the features that are most important to you, but be willing to compromise. Do you want to keep your horse on your property? Are you looking for a strong community environment with organized trail rides and events, or do you prefer to simply enjoy the equestrian amenities on your own?
• Decide on your key factors. What elements of a future home are most important to you? At the top of the list might be location, budget, specific amenities, and the time frame in which you're hoping to buy.
• Go online. The Internet is a great place to browse equestrian-community websites. Look for a community of likeminded horse owners who enjoy similar equestrian pursuits.
• Find a horse-oriented agent. Real estate agents who understand horses will be the best candidates for helping you find your dream community.
• Find a horse-oriented developer. If you're building, find a horse-oriented developer, especially for safety reasons. Horse facilities have specific requirements, from barn ventilation to arena footing.
• Be willing to compromise. Maybe your dream home is in a community outside your target area. Or perhaps the pastures aren't as large as you'd hoped for. Keep in mind that all of your expectations may not be met within one community.
• Dig deeper. If a community's marketing materials say, for instance, "Trails at your back door," find out exactly what that means. Keep in mind that property closest to trailheads may be the highest in demand.
• Ensure longevity. Make sure the trails and horses are there to stay. Equestrian community planners set aside land for trails, parks, and horse property. Find out if there's a risk that this might change with future development. Ask the agent what's meant by easements, conservancies, and preserves.
• Visit and ride! Find out whether the community you're interested in has any special offers for prospective residents. Some allow opportunities for prospective residents to stay overnight in recreational vehicles. Or, find a nearby campground. If possible, test out the trails, or even public trails nearby, to see whether the terrain and community are right for you.