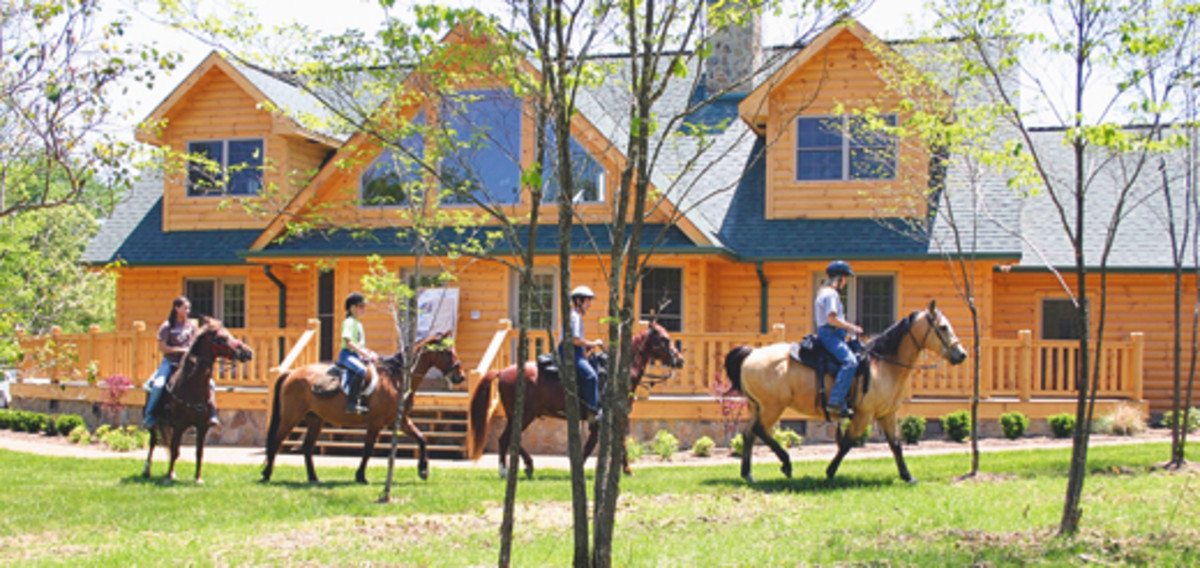 Equestrian communities designed for trail riders are springing up all over the country. Is such a community right for you? Read on for pros and cons, property-hunting tips, and profiles of several top communities around the country.
Pros & Cons
Like any horse property, equestrian communities have their pros and cons. Here, we list the most common. For help, we consulted Michael Donovan, principal of Equestrian Services, LLC. This company provides turnkey equestrian amenities for communities and assists in creating efficient, well-planned equestrian facilities. We also checked in with Don Warner of Warner Realty Group, who's been working with equestrian communities in the Tennessee area for more than 40 years.
Equestrian-Community Pros
• Ease of trail access. Are you experiencing decreased opportunities to ride either due to time constraints, increased family commitments or even simply lack of land to ride on? Equestrian communities offer miles of trails throughout the community, which makes day rides easier. "The Oaks [in Lake City, Florida] has over 15 miles of trails," says Donovan. "You have all these riding opportunities within your community. You may never ride the same piece of ground twice."
• Consistency of care. If you live in a community that has a central barn with staff, you can have your horse cared for by fully trained and certified barn managers. "There's no drama," says Donovan. "It's very professional. You have guaranteed consistency of care in our communities."
• Well-maintained trails. Equestrian communities are known for their immaculate trails dedicated to trail riders. "You don't have to worry about a three-wheeler behind you, or running into a pack of dogs," Donovan points out. "In our communities, the trails are professionally maintained."
• Safety. We all hope that our neighbors will look out for our house and vice versa. But sometimes that's difficult, especially if you're living in an isolated area. "The nice thing about being in a development is that you have the protection of a gated community," Don Warner tells us. "When you go out of town, you have someone there to look after your property and, in some cases, care for your horses. They are very safe places to live."
• Covenants. You might be turned off when you see the word "covenant." The last thing you want to think about when you're planning your dream home or vacation getaway is a long list of do's and don'ts. However, Warner says these covenants, such as minimizing tree clearing, can actually be a blessing in the long run. "When you don't have those kinds of restrictions, you're going to be sorely disappointed," he notes. "You've got to protect what's next to you, etc. If you choose to be behind a gated community, I highly recommend [covenants]. It just takes the worry out of it. It truly does."
Equestrian-Community Cons
• Lack of variety. Living in a community may give you acres to ride on, but, says Donovan, "a lack of variety is a problem with the trails in some of these communities. No one wants to ride the same trail around the property over and over, or on a trail that only runs alongside of the road. These are things to look out for."
• Equine care. Just because someone has an equestrian community, doesn't necessarily mean they have the know-how to care for your horse. "It used to be that you'd get some land, put up a barn, and call it an equestrian community," says Donovan. "But many people didn't know what they were doing. The barns don't have proper ventilation, for instance, or there's simply not enough pasture. The health of the horses is something that has been overlooked."
• Cost. The price of equestrian paradise can come quite high. Some of these communities run in the $500,000-plus range for the land and home. This, of course, doesn't include the yearly homeowner's fees, which depend on the extent of care for your horses.
• Covenants. On the flip side, restrictions imposed by covenants can be suffocating, because life is always changing. One structure per plot of land might be fine today, but down the road, you might want to build a guest house. It's nice to have some flexibility.
Property-Hunting Tips
If you're ready to start property scouting, use these tips to help find the equestrian community that's right for you.
• Make a list. Take time to sit down and figure out exactly what you want. Don't factor in cost, at first. Decide what the ideal community is for you, narrow that list into what you must have, and begin your search.
• Do your research. Visit websites, but go deeper. Talk to people. Ask around. Call state equestrian associations. Get information on the developers of the communities you're interested in. Many developers run out of money before the project is finished, which would put you in a bad situation. Do some thorough research, and make a list of prospects.
• Get on the horn. It's a commitment in itself to visit a community, especially if it's out of state. Save yourself some time and trouble by calling first. You can get a lot of information in a phone call.
• Grill the sellers. Ask pointed questions. A website may tell you the community has 10 miles of trails, but what are these trails like? What's the trail terrain and orientation? The variety of the trails? Is there a central barn? How big are the stalls? How many acres of pasture? Ask about the utilities. Ask these basic questions before you make the trip.
• Visit the property. When you've narrowed down your absolute favorites, visit them in person. Take the time to get a feel for the community. Spend an afternoon there. If you're thinking about living in a place, you need time to explore. Notice the health of the horses in residence and the health of the land. Pay attention to the materials used and how healthy the facilities are for horses. Much of it is visible at this stage. Notice what you'd be buying next to and what's in the area surrounding the community.
• Take your time. This is a big decision, so make sure you get all the information you can before making a commitment. Proceed slowly, be clear about what you want, and do a little homework. It'll pay off in the end.
Equestrian-Community Profiles
Now that you've done the hard part, it's time to tour properties! Following are brief profiles of several top equestrian communities designed just for trail riders. Check our resource guide for more great spots.
• The Highlands At Big South Fork, Jamestown, Tennessee. This is a private, gated, residential, equestrian community focused on trail riding. It's a planned community on 3,500 acres with several new homes already completed. Scenic lots range from one-half to two acres. Ownership includes two stalls and a storage area in an Owners' Barn. This barn has eight 12-by-12-foot stalls with walk-outs so your horse can enjoy the sunshine and fresh air. Spacious storage areas are provided for tack, hay, feed, and barn tools. You'll ride on miles of custom-designed trails with scenic overlooks.
• The Oaks, Lake City, Florida. The Oaks is located in the triangle between Ocala, Jacksonville, and Tallahassee. This community offers 236 one- to five-acre lots set among gigantic oak trees on 1,222 acres. It's designed so that each lot has value for the owner, with picturesque views and access to at least one of the community's many top-of-the-line equestrian amenities. Other features include a custom-built, 33-stall barn, a competition-quality dressage arena, a hunter/jumper ring, a covered round pen, a cross-country course, and more than 15 miles of looped riding trails.
• Falmouth Farm & Stables, Wisconsin. Falmouth Farm & Stables is a planned equestrian community situated on 706 acres in the heart of rural Wisconsin. It offers prime home sites for sale, boarding with professional horse care, and miles of riding trails. The new 40,500-square-foot equestrian center includes a 100-by-225-foot indoor arena, a 125-by-250-foot outdoor arena, round pens, large matted stalls for 30 horses, and a full-feature, 3,000-square-foot luxury clubhouse. Horses also have access to a newly renovated, turn-of-the-century barn that's temperature-controlled and ventilated. The barn features heated wash racks, humidity-controlled tack rooms, monitored smoke and heat detection, and 24-hour security cameras.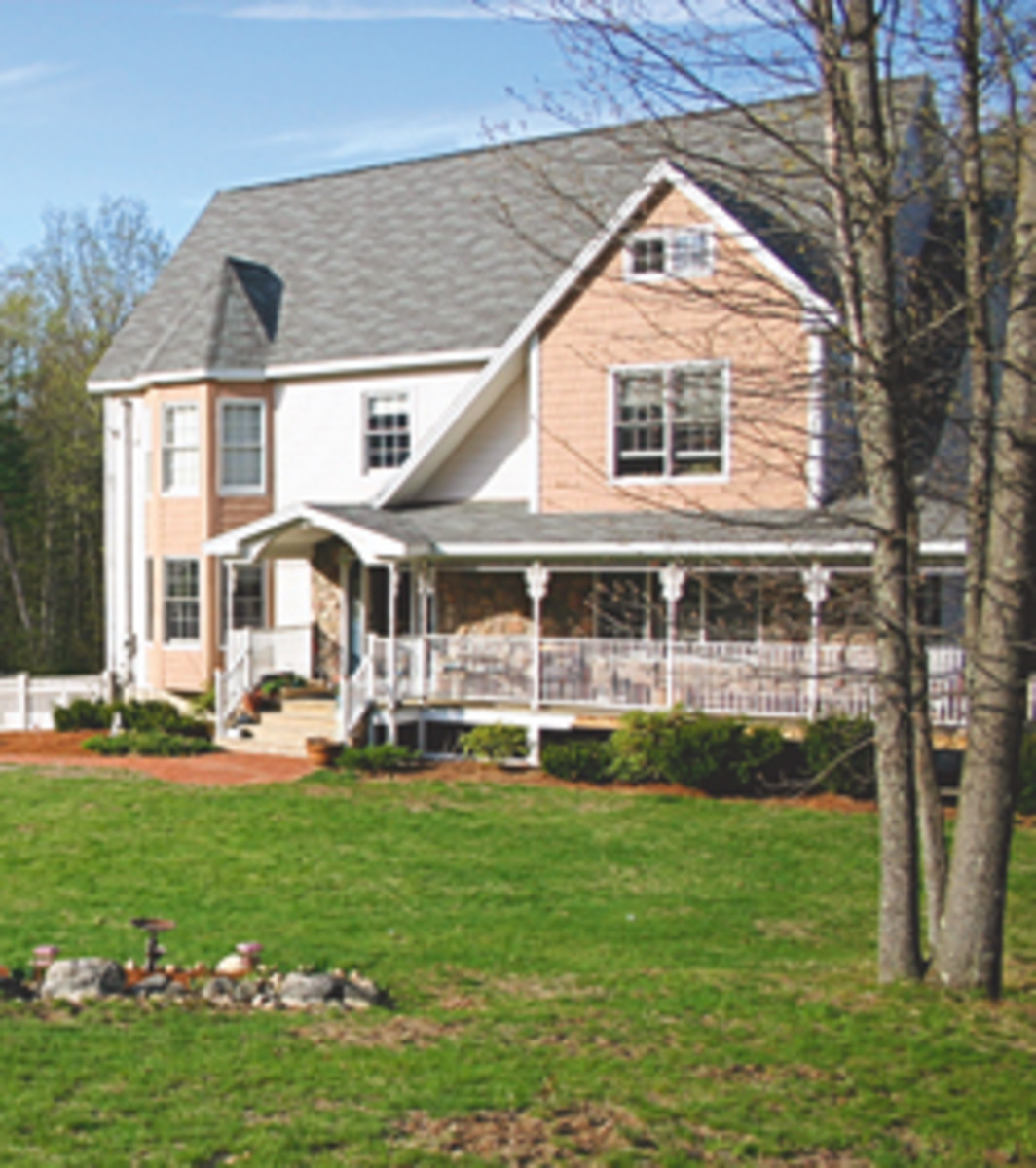 • Sarah's Way, Newton, New Hampshire. Sarah's Way is a quiet, family-oriented community for the horse lover, located in the rural community of Newton. The eight buildable lots on this 50-acre site are surrounded by miles of additional trails for walking, driving, or riding. The equestrian community is a horse-friendly environment where neighbors share similar interests. Each home is unique, custom designed, and carefully sited in the development. Central to Sarah's Way is The Carriage Barn Equestrian Center, which offers paddocks, indoor and outdoor arenas, stables, and trail system.
• River Park, Jamestown, Tennessee. River Park on the Clear Fork was designed by equine enthusiasts for equine enthusiasts to build upon the natural advantages of the Cumberland Plateau. Each estate-sized home site-ranging from 6 to 18 acres-easily accommodates up to two horses per acre. They set aside 125 acres along the Clear Fork River for waterfront riding trails and other community recreation. East Fork Stables, with more than 12,000 acres of private trails, is just 10 minutes away and the Big South Fork National River and Recreational Area encompasses more than 125,000 acres.
• Sorrel Ridge, Park City, Utah. This community is comprised of eight one-acre lots. It offers access to more than 100 acres of grazing land and trails with views of the Wasatch and Uintah Mountains. It's situated 11 miles from Park City, Utah, and 47 miles from Evanston, Wyoming. A community riding arena allows owners to train and ride onsite. The Weber River, which winds through the neighborhood, offers some of the best fly fishing around.